North Dakota
North Dakota shares a 310-mile border with the Canadian provinces of Manitoba and Saskatchewan, and a uniquely close trading relationship.
Top goods exports:
Petroleum, coal, oil and gas: $3.3 billion
Agriculture: $323 million
Machinery production: $300 million
Top services exports:
Transportation and travel: $207 million
Business and professional: $27 million
Financial and insurance: $16 million
Energy and ag sectors dominate ND-Canada trade
North Dakota exports more to its northern neighbour than all other countries combined. For example, Canada is the No. 1 export market for crude produced in the state's highly productive Bakken shale oil field.
In 2020, the state sold $3.3 billion worth of petroleum products, crude and natural gas to Canadians, representing more than half its exports to the world. Canada is also a key market for farm, construction and mining equipment, including front-end shovel loaders and excavators. Many of these products are made by Bobcat Co., North Dakota's largest manufacturer, which has three plants in the state.
Canada, meanwhile, is the sole source of numerous products that power the state's important agriculture sector, including fertilizers, herbicides and agricultural machinery.
Canadian-owned companies employed 1,800 workers in the state in 2018. Among the major employers are companies involved in producing and shipping energy and agricultural products, including Enerplus, Enbridge, TC Energy, Canadian Pacific Railway, Sequoia Energy (wind farms), and Calfrac Well Services.
What supporters are saying
"The USMCA agreement improves our trade policy with neighboring countries and creates a more level playing field for American businesses and workers as they travel down the road to recovery from this pandemic."

Senator Kevin Cramer (R-ND), April 27, 2020
"USMCA brings benefits for a wide range of industries across our country, and notably, provides better access to our two biggest trading partners for agriculture and energy producers in North Dakota."

Senator John Hoeven (R-ND), January 29, 2020
"USMCA is a tremendous opportunity to benefit our farmers, ranchers, business owners and innovators with a modernized agreement that rebalances trade in favor of the United States and strengthens our relationship with our top two trading partners."

Governor Doug Burgnam (R-ND), December 10, 2019
"Farmers and ranchers in North Dakota do not just feed their families — they feed the world. The USMCA will give them the fair, level playing field they need to keep their tractors running and food on the table. It's time for Congress to deliver for our farmers and ranchers."

Heidi Heitkamp, co-chair of Trade Works for America and former Senator (D-ND)
Spotlight on Canadian business
A key player in Bakken oil fields
Enerplus, the Calgary-based independent oil and gas producer, has increased its footprint in North Dakota with two major acquisitions of drilling properties in the Bakken fields. The deals give Enerplus a decade of drilling inventory, 340 new drilling locations and production of about 30,000 barrels of oil equivalents (BOE) per day.
Significant oil and gas pipelines in ND
Calgary-based TC Energy continues to operate an extensive network in North Dakota, even after the 2021 cancellation of the Keystone XL oil pipeline. The company operates 411 miles of its Bison natural gas pipeline and 218 miles of its Keystone oil pipeline in the state, as well as compressor and pumping stations. The Keystone pipeline, spanning a total of nearly 2,700 miles, enters the U.S. in North Dakota and delivers Canadian crude to markets in Texas, Illinois and the Midwest. The Bison pipeline delivers 420-million cubic feet per day of Canadian natural gas to customers in North Dakota and numerous other states.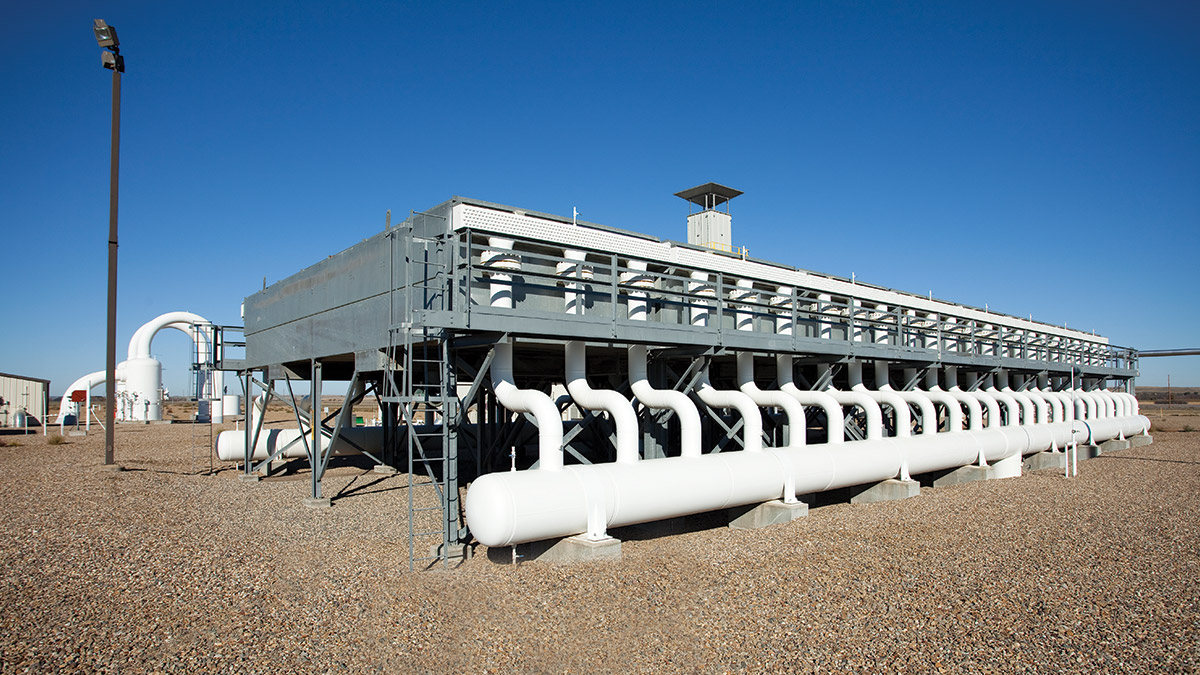 Share our story
Notes:
Export data provided by Trade Partnership Group based on government sources for 2020
All figures are in U.S. dollars
Jobs supported refers to employment in the state that is tied to Canadian trade and investment
Top goods exports:
Petroleum, coal, oil and gas: $3.3 billion
Agriculture: $323 million
Machinery production: $300 million
Top services exports:
Transportation and travel: $207 million
Business and professional: $27 million
Financial and insurance: $16 million