New Hampshire
The Granite State shares a narrow sliver of a border with Canada – less than 60 miles long. But relations with its northern neighbour run deep. Canada is the No. 2 foreign market for the state, buying 12 per cent of its goods exports in 2020.
Top goods exports:
Aerospace: $168 million
Fabricated metal and scrap products: $84 million
Electrical and computer equipment: $45 million
Top services exports:
Business and professional: $61 million
Technology and equipment: $37 million
Financial and insurance: $36 million
Narrow border, deep economic ties
New Hampshire-Canada trade is dominated by the aerospace and technology sectors. GE Aviation, a unit of General Electric, has a major plant in Hooksett, NH, which makes an array of jet and helicopter engines for customers around the world, including Canada. The state exported $138 million worth of aircraft engines and parts to Canada in 2020, representing 15 percent of all foreign sales. The state also has a large and growing technology industry, anchored by companies such as Oracle in Nashua, NH, and Autodesk in Manchester, NH.
Canada is a major source of energy for New Hampshire. The state bought hundreds of millions of dollars worth of petroleum products, electricity, and liquid propane in 2020. Other key imports from Canada are softwood lumber, roof shingles, cement, copper wire, hydraulic engines and lobsters.
Canadian-owned firms employed 6,300 workers in New Hampshire in 2018. Among the major employers are TD Bank, Portland Natural Gas Transmission System and Liberty Utilities.
What supporters are saying
"[USMCA] will strengthen our economy, lead to more jobs for hardworking Granite Staters, and increase access for New Hampshire's businesses."

Governor Chris Sununu (R-NH), January 16, 2020
"USMCA boosts American businesses by modernizing our current trade agreement, which pre-dated internet commerce, to protect the flow of digital trade and to better safeguard intellectual property. The agreement also cuts red tape for small exporters by allowing electronic filing of customs forms, an important provision for a small business state like New Hampshire."

Senator Maggie Hassan (D-NH), January 7, 2020 January 7, 2020
"This is an important trade pact for New Hampshire businesses, particularly manufacturers and technology companies. Our North American neighbors make up the state's largest trading bloc. Approval of USMCA will protect jobs and maintain New Hampshire's access to a $1.4 billion market."

Jim Roche, former CEO and President, Business and Industry Association of New Hampshire, January 7, 2020
Spotlight on Canadian business
Investing in communities across New Hampshire
TD Bank, a subsidiary of Toronto-Dominion Bank, has 56 branches and ATMs across New Hampshire. The bank is one of the 10 largest banks in the U.S., with nearly 10-million retail and business customers, and 1,100 locations throughout the Northeast, Mid-Atlantic, Metro D.C., the Carolinas and Florida.
TD bank is deeply involved in the communities it serves, including in New Hampshire. In 2021, for example, it donated a parcel of vacant land adjacent to a branch in Portsmouth, NH, to Bristol Community Services, which provides food and gas vouchers to needy families.
"Food insecurity is a major issue for our community and country, and TD is pleased to support organizations like Bristol that do this vital work," says Gary Barr, Commercial Market President of TD Bank in New Hampshire.
And in 2022, TD Bank awarded $10 million in grants to organizations across the U.S. and Canada involved in countering COVID-19 pandemic-related educational gaps. Among the recipients was New Hampshire's Project Complete, a program helping young dropouts find alternative ways to complete their high school education.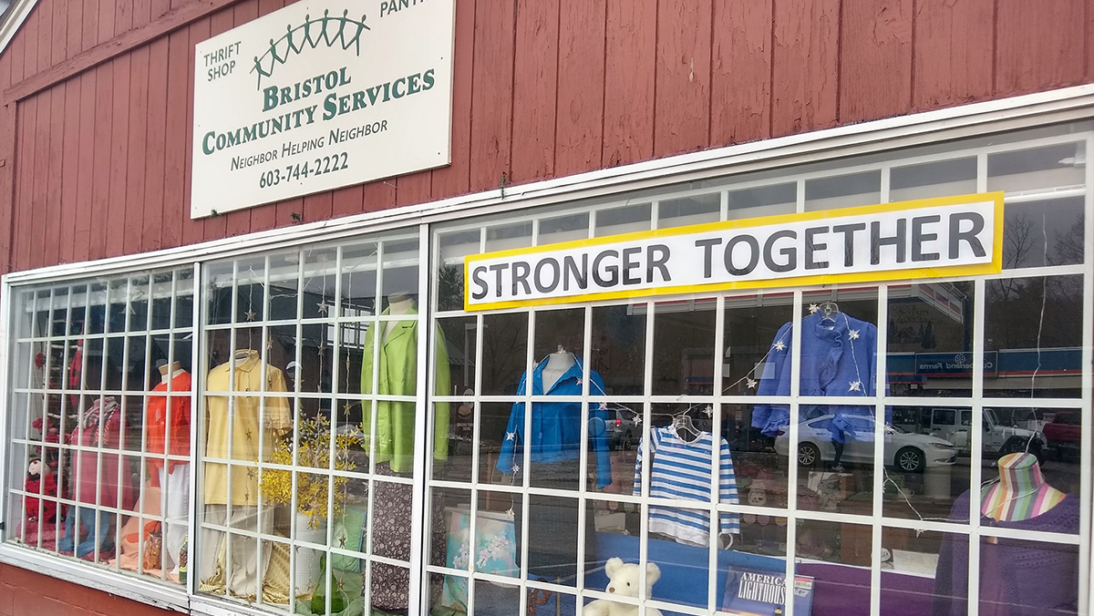 Share our story
Notes:
Data provided by Trade Partnership Group based on government sources
All figures are in U.S. dollars
Jobs supported refers to employment in the state that is tied to Canadian trade and investment
Top goods exports:
Aerospace: $168 million
Fabricated metal and scrap products: $84 million
Electrical and computer equipment: $45 million
Top services exports:
Business and professional: $61 million
Technology and equipment: $37 million
Financial and insurance: $36 million